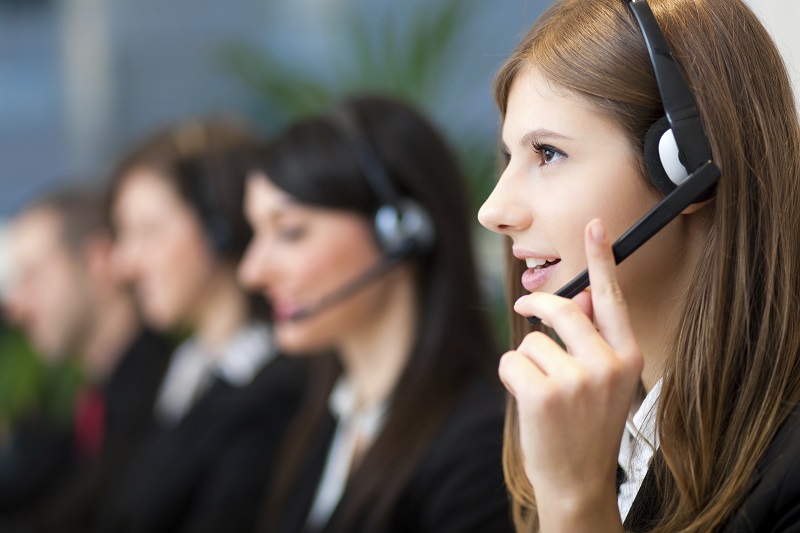 The Benefits of Virginia Live Answering Services
Are you tired of spending an arm and a leg on maintaining an in-house staff of office receptionists? Then it's time to break old habits and invest in Virginia live answering service.
Anytime your business is understaffed or you're going over budget in operation cost, you are halting the successful development of your business.
To get the highest value out of investing in your business, you need to have a staff of readily available company representatives. These business representatives need to provide customers excellent responses to their questions and concerns.
When you are short on time and money to appropriately train an in-house staff of excellent company representatives, you should invest in virtual receptionists to handle your Virginia live answering services.
TeleRep nationwide call center is here to help your Virginia business succeed with our excellent 24/7 live answering services and highly advanced inbound call center services.
About Virginia
Virginia is a state with a highly diverse economy. Agriculture is one of Virginia's most profitable industries. Its staple crop is tobacco. Other top crops are sweet potatoes, soybeans, apples and cotton. The agriculture industry is booming as the state raises livestock in the Valley of Virginia. The most profitable agriculture goods are poultry, cattle and dairy. As for beverages, Virginia is a big wine producer.
The second most profitable industry of Virginia is coastal fishery; the Virginia fishery industry's most popular goods are oysters and crabs.
The top mineral for Virginia is coal, but also stone, sand, cement and gravel are essential minerals.
No matter your specialization, Our TeleReps are here to provide you a custom live answering service package to meet your Virginia customer service needs.
The Advantages of Virginia Live Answering Service from TeleReps
Virginia TeleReps will provide your company a toll free forwarding number where your clients can receive information about your products and services, anytime. Our highly skilled TeleReps, you can provide excellent customer support services 24 hours a day, 7 days a week. Your customer calls will never know the difference between your company employees and our Virginia TeleReps.
TeleReps will handle your business calls during the workday, after hours, holidays and weekends. A reliable Virginia live operator will always greet your prospects and existing customers. Here at TeleRep we only recruit and train the best local call agents. And our TeleReps are always equipped with state of the art telecommunication technology to ensure every call is accurate and speedy.
To put it simple, TeleReps are 100% committed to providing high quality call center services all year round. Best of all our Virginia live answering services are affordable without sacrificing excellent customer support.
TeleReps in Virginia can provide any size business 24/7 live telephone answering services. Our Virginia live operators are renowned for quality customer retention and brand expansion. Let us help you grow your customer relationships today with our TeleRep services.
Here are some of the many services we offer to Virginia businesses:
Take a look at our business marketing services to learn how your company can generate more customer revenue, year after year.
To have us tailor our nationwide call center solutions to your business specifications, hire our Washington TeleReps. You can strengthen your telemarketing strategy today by calling 1-800-638-2000 or click here.
Check us out on Facebook, Google+ and Twitter as well!
Source:
http://www.infoplease.com/encyclopedia/us/virginia-state-united-states-economy.html