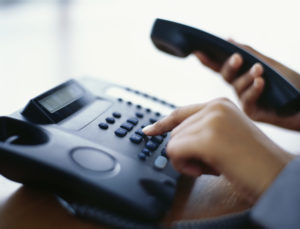 You most likely have a few questions about hiring a call center service. Will a call center do what I need? Is a call center justified, despite all the trouble? For what reason can't my representatives handle customer calls? If you've asked yourself any of these inquiries, then a call center is for you, but not just any call center. TeleRep has been helping businesses prevail with a focus on quality for over 35 years. Continue reading about what a call center can accomplish for you and your business.
The Importance of Call Centers
For some businesses, accepting calls is a basic portion of their business correspondence. Regardless of whether another customer needs more data, or a current customer has a particular inquiry, calls are as yet a significant piece of the business world. Albeit numerous businesses are endeavoring to move their interchanges through messages, numerous customers, despite everything, welcome an individual telephone discussion.
Why You Need a Call Center
A call center can help remove a portion of the remaining task at hand from your in-house workers, which means greater efficiency. Furthermore, having profoundly prepared delegates, furnished with direct information on your business, handle customer calls can improve customer fulfillment. Expanded efficiency and customer fulfillment are only a couple of ways TeleRep's different services can profit your business.
What a Call Center Has to Offer
TeleRep offers an immense rundown of services, including everything from a day in and day out services to clinical studies to dispatch services. Call center services aren't everything they do, either. Email taking care of and reaction, web reaction, and even information passage should all be possible by TeleRep's exceptionally prepared agents. Each call is recorded and put away for your benefit, and every agent is completely prepared before they are permitted to answer calls.
Contact TeleRep Today for Your Call Center or Answering Services
TeleRep knows how important live chat, call center services, and alarm monitoring are to your business. We are well known for our professionalism and excellent customer service when dealing with your valued customers. Let your customers know you care, right now, with live chat services. To learn how TeleRep can help set your business apart, contact us online or give us a call at 1-800-638-2000. To see more examples of what we've done, follow us on Facebook, Twitter, LinkedIn, and Pinterest.